No Server and Hardware Cost, No Space Required. You can work from anywhere any time any place with any Smart device.
……………………………………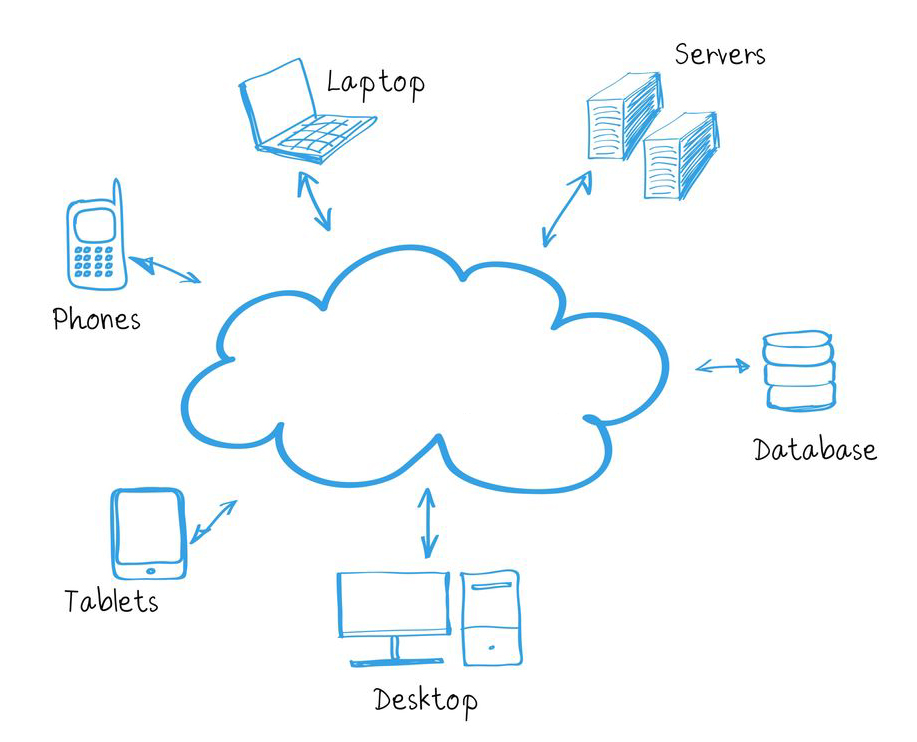 ………………………………………………………….
.
With the current technological trends, many industries are now finding more flexible ways to operate their businesses. Cloud Computing has contributed significantly to innovation, and most companies now use Cloud for service delivery.
IMPROVED CUSTOMER CARE RELATIONSHIP

Customers can access the information they need from across where they are without physically going to the real estate Developers. They can key in a query about what services they need and get instant answers. It makes customers more confident in the services, helping to build a strong relationship with the business.
.
DATA TRACKING SERVICES

Cloud Computing helps in processing massive data, which provides better data tracking for various marketing platforms. The real estate developers can see whoever clicks on their links and opens emails. They can also analyze which type of properties generates more business.
It is a significant platform that helps companies create new customers and expand business through data collection from the links and close monitoring and follow-up. Using cloud-based marketing can be an excellent boost for the company.
.
COST EFFECTIVE

Traditionally, businesses had stored data in-office services and hired staff to operate the servers. It was costly because they had to pay the team and incur other data storage costs. Many real estate developers who use cloud computing software's now save data storage costs due to the cloud-based system.
.
INDEPENDENCE OF DEVICE

Anyone can access Cloud from anywhere and on almost all devices, including tablets, smartphones, and desktops. The devices can get an instant Cloud connection as long as they have an internet connection, thanks to the portability of the devices. Developers don't need to worry about client data transportation since they only need the gadgets they use, which allows them to access information from anywhere. It enables Developers to manage their work wherever they want.
IMPROVED SECURITY

Every company needs security for their data. Some hackers can access private and confidential information through malware. Cloud Computing keeps data safe due to the high incorporation of security protocols in the system. Additionally, it ensures that there is no loss of data even if any disaster arises. Cloud security offers more data security than a corporate firewall.
.
BETTER INTERNAL COLLABORATION

Cloud computing offers internet flexibility and secure collaboration, making work run smoothly in the office. It is a scalable technology that allows individuals to use only the resources they need.